Kolima Beverage Bottle
---
The company has a high-end Italian minimalist design brand FRD & Home, the main business: the whole case design, the whole case of wood, soft fitting, retail trade, manufacturing.
Vacuum Insulated
---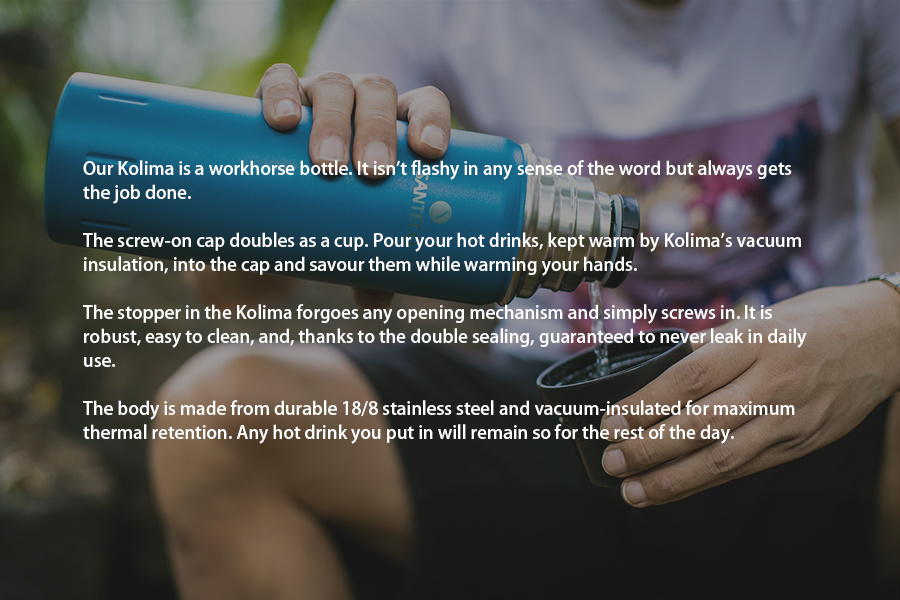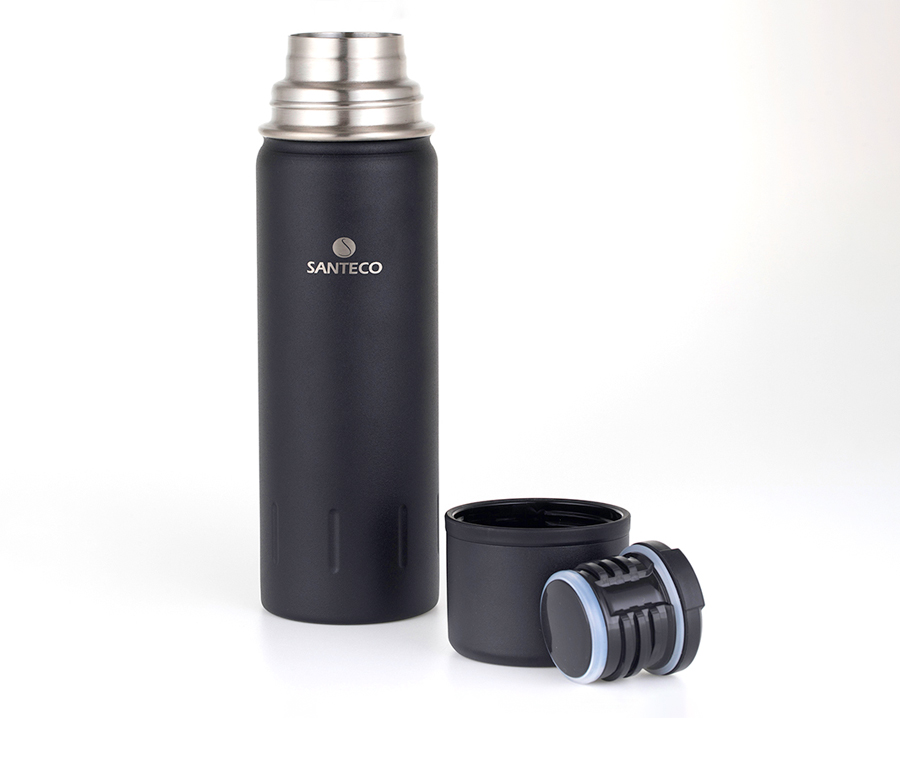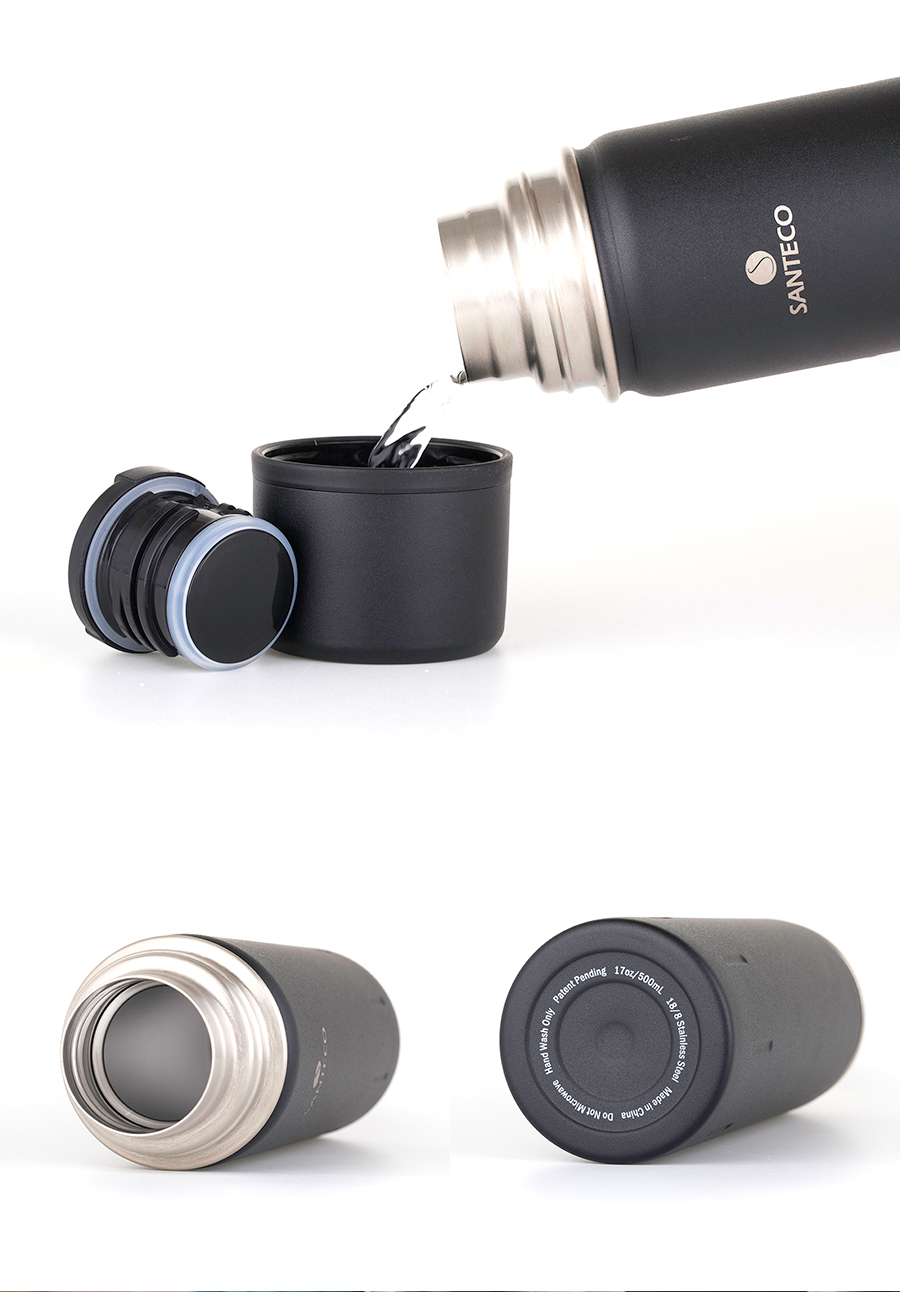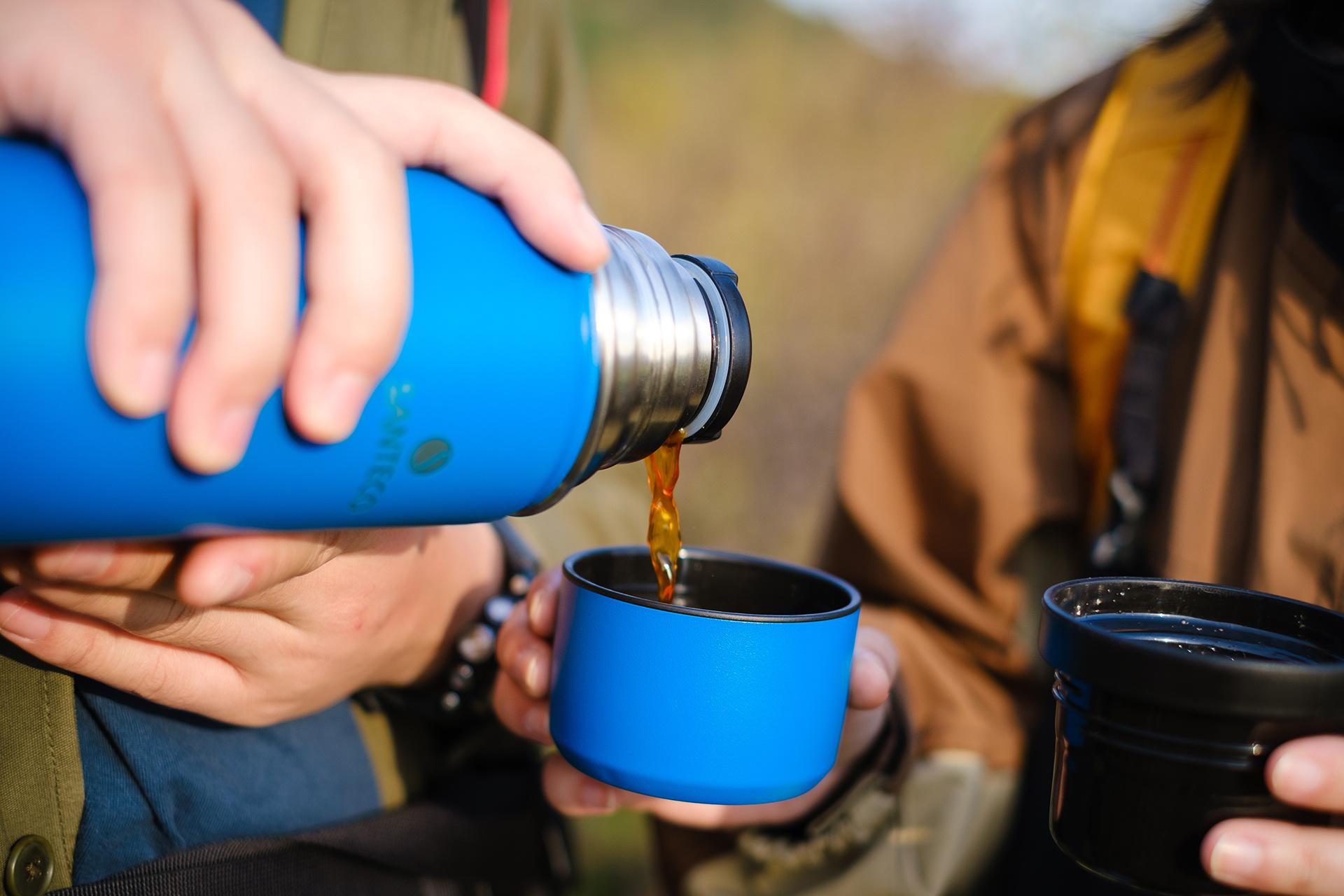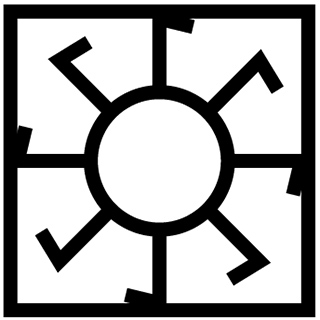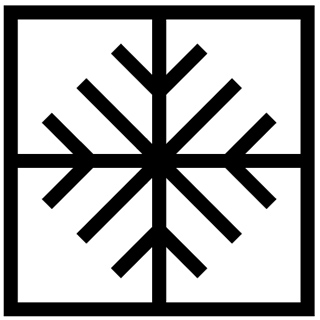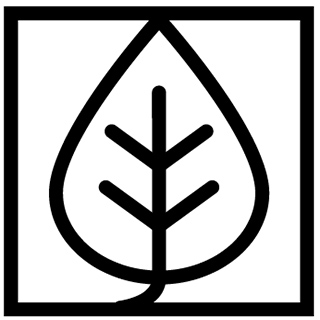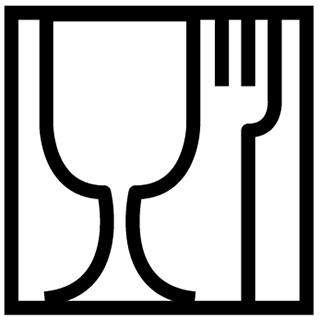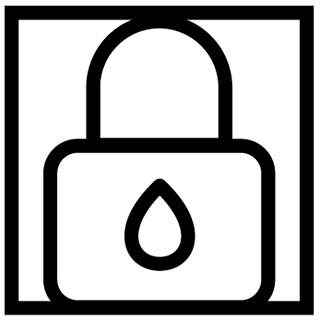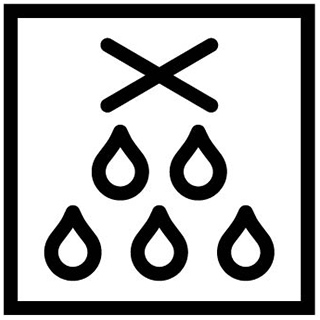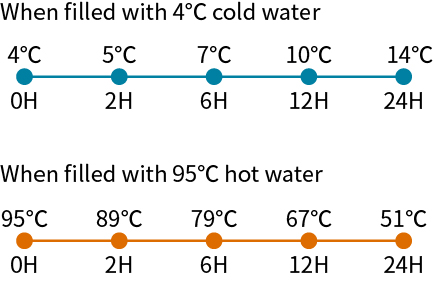 Thermal Insulation Performance
(room temperature)
FEATURES
-Double wall vacuum insulation rated to keep warm for 12h and cold for 24h.
-Durable food grade 18/8 stainless steel outer and inner shell and BPA-free parts.
-Stainless steel serving cup.
-New leak-proof inner stopper for easy pouring.
-Safe to touch with extremely hot and cold drinks.
-Sweat-proof design won't leave water rings.
WARNING
-Do not overfill bottle.
-Do not place bottle in dishwasher, microwave, or freezer.
-Do not drink directly from bottle, pour the contents into the cup before drinking.
-Keep out of reach of children when filled with hot liquids.
-Contents may be hot, use with care.
Use & Care
Please wash bottle with mild detergent and rinse thoroughly before use. To remove stubborn stains, mix two teaspoons of baking soda with warm water in bottle. Let stand for an hour before rinsing thoroughly.
It is recommended to pre-heat/pre-cool the bottle before use. Fill bottle with hot/cold water and let stand for 5 minutes, then empty it and refill with desired drink.
For your health, please consume perishable drinks like milk timely and clean the bottle promptly. To avoid sudden eruption of pressurized liquids, avoid filling bottle with carbonated drinks.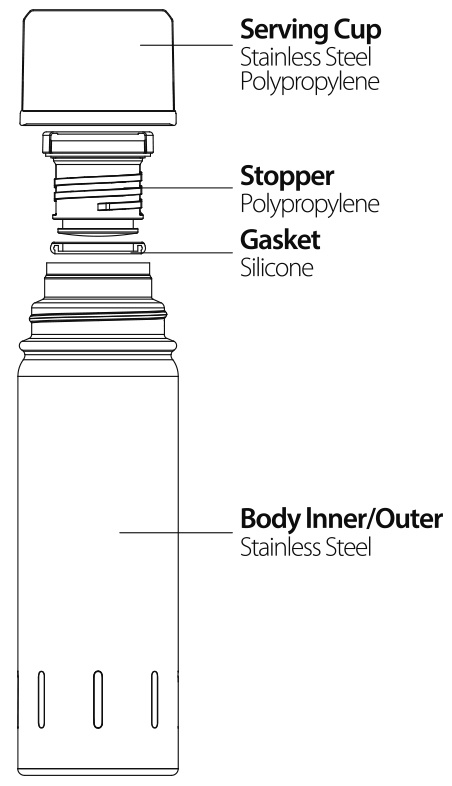 Exclusive custom, welcome online message
SAF Coolest v1.3.1.1 设置面板
FTISX-ZRXJ-VVSQE-ASA
违禁词: First, best, first-class, leading, unique, king, leader, leader, extreme,
无数据提示
Sorry, the current column has no content for the time being.!
You can view other columns or returnHome Page
V1.3.1 SVG图标库
请自行添加图标,用div包起来,并命名使用